Light diesel oil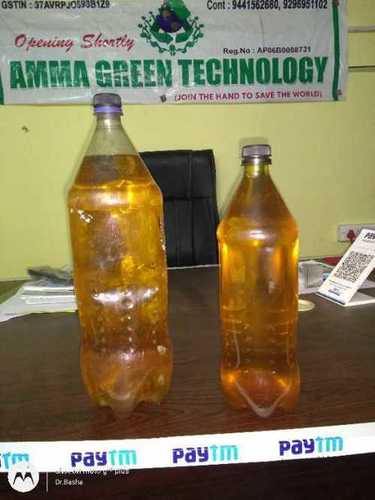 Light diesel oil
Product Description
It is manufactured from waste food oil .which can directly use for all type of diesel vehicles as alternate fuel,no need to mixing of any additives. Can use directly as fuel as diesel of petrol bank.
Density :900cc/ml
Moist: 0%
Calorific value: 12000k.cal/mol
Min order Qty :200 lt,
Price per lit is 10/- less on market value gst extra, transport,packing extra.
Pack type: barrel or tanker
Delivery time: after payment with in weak ,no credit, only delivery after payment.

Preference of supply: Andra Pradesh, Telangana.
"We Are Supplying In Andhra Pradesh, Karnataka, Maharashtra, Odisha, Telangana Only"